POWERFUL WOMEN OF THE GULF COAST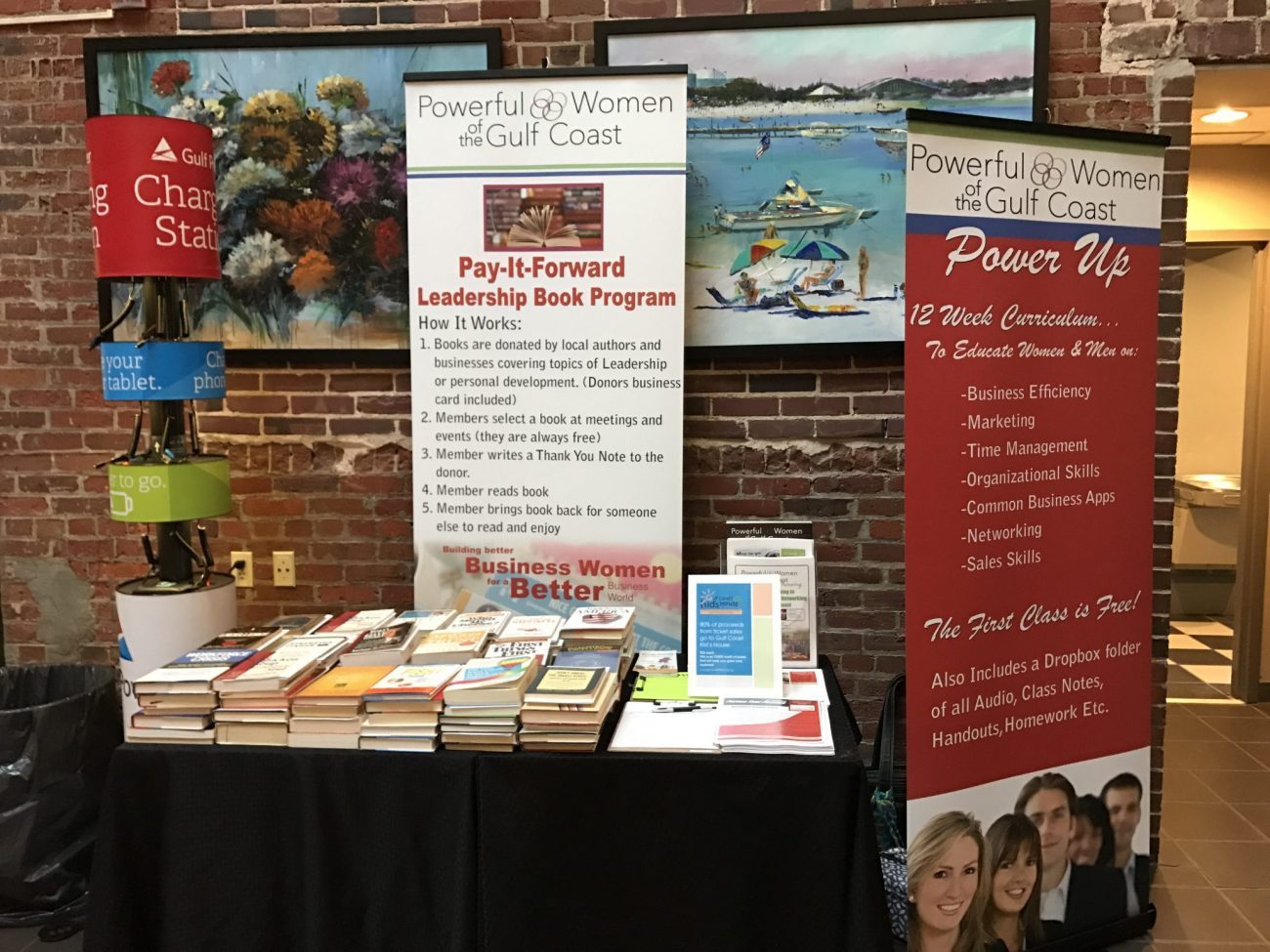 Pay-It-Forward Leadership Book Program
To provide access to free tools on inspiration, mentoring, marketing, and other leadership or development topics, we are proud to have used (or sometimes new) leadership books available for attendees at our monthly meetings, our conference and other events. We encourage attendees to take a free book, read the book and then pass it onto another businesswoman to help inspire her along her business journey.
If you want to surround yourself with an amazing sisterhood of like minded, strong, entrepreneurial, fun and Powerful Women...Then this group is for you! #strongisbeautiful
It is a great networking group. Especially the Power Up Classes...
There is no other group like this I'm aware of in our area. The warmth and understanding, camraderie and networking is truly empowering! I miss you ladies since going back to work full time in Navarre and hate I can't make meetings!
This is one of the best meetings I attend. Nothing better than powerful women learning from other powerful women! Thank you for what you ladies do!!!!
Amazingly inspirational! #OWN!!! Thank you to all the women responsible for putting such an important event together!
This is a great place to meet other business women and network. I really appreciate the educational opportunities that this group provides!
Super group! One of the best networking groups I've visited. Well-organized with delicious lunch too! So glad I visited!