Celebrating the life of Betsy Smith
A Gathering to Celebrate the life of Betsy Smith will be held Sunday, July 30, 2023, from 1:00 to 3:00 p.m.
Location: Annex of Pensacola United Methodist Church, 2600 W. Strong St., Pensacola, FL 32505. 
A WAY TO HONOR BETSY SMITH AND HER BELIEF IN HELPING OTHERS GROW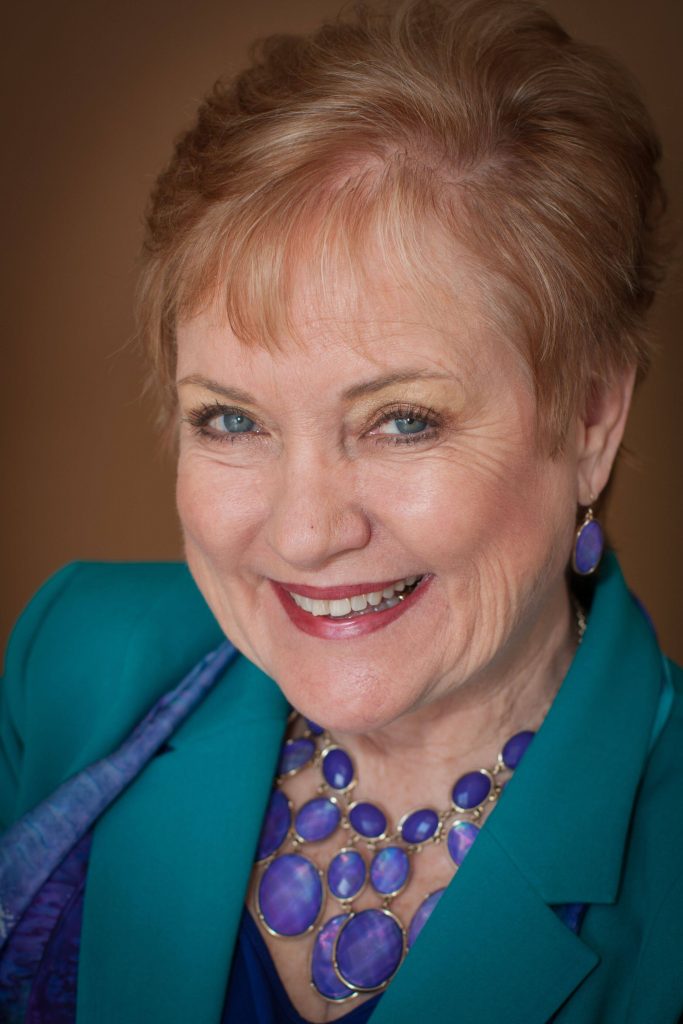 Sadly, the members of our organization lost one of our own as our friend Betsy Smith was a member of Powerful Women of the Gulf Coast since 2019. Powerful Women of the Gulf Coast was created in 2004, as a group of three women in business came together to provide not only support, but also business expertise for each other as they all responded to the damages and changed business landscape from Hurricane Ivan. Betsy felt a bond to that story since she would also radically change her life due to hurricanes. Betsy first interacted with the organization while she was at Pensacola Junior College and was married to Jack until they moved to North Carolina to live where they thought they would be safe from hurricanes. Unfortunately, they experienced a different type of storm when Jack developed cancer and after losing her beloved, Betsy returned to Pensacola. Executive Director Kolleen remembers Betsy calling one day and saying "I'm back!" and she promptly rejoined and got involved. It was while as a member of Powerful Women, Betsy channeled all she had learned at Jack's side to write and publish her book, The Patient Advocacy Handbook.
Empowering people was a passion of Betsy's and empowering women in business is a core value for Powerful Women of the Gulf Coast. Our vision is to be the premier organization for women's business development and growth. We create an arena for all women to come together and grow, celebrate successes, provide actionable training and tools, and we encourage collaboration and charitable giving. Through Powerful Women of the Gulf Coast,
our members empower themselves and others towards individual success and business prosperity, therefore changing our community.
To honor Betsy, we are excited to be awarding ONE partial scholarship for a Premier membership in our organization in Betsy's name. As Betsy was a Premier member with Powerful Women, we'd like to award the same high quality membership in her honor to a local woman in business who isn't able to afford a membership on her own at this time.

We know how much Betsy would help others in need so we feel this would be something she would love to know her legacy lives on helping another woman. We are appreciative to learn that some of Betsy's friends would like to honor her memory by adding to this fund. Any funds added will allow us to award more than one partial scholarship and membership in Betsy's name. If you would like to participate, you can send a check for a donation of any amount to our PO Box below. Please write "FRIEND OF BETSY SMITH" in the subject line. All donations marked this way will be tracked and for every $180 (the dues for our Premier membership), we will award another partial scholarship and membership to a local woman unable to afford a membership on her own. These memberships will all be in Betsy's honor and recipients will be educated on who Betsy was and what she stood for.
Tax Note: Powerful Women of the Gulf Coast is a Florida not-for-profit corporation. We are in application status with the IRS for federal 501c3 status, however we do not have that designation as of yet. Please check with a tax advisor if you have any deductibility questions.
Online donations:  Click on FRIEND OF BETSY SMITH button. 
Check donations: Payable to Powerful Women of the Gulf Coast and mailed to P.O. Box 1125, Pensacola, FL 32591. Please write FRIEND OF BETSY SMITH on the subject line.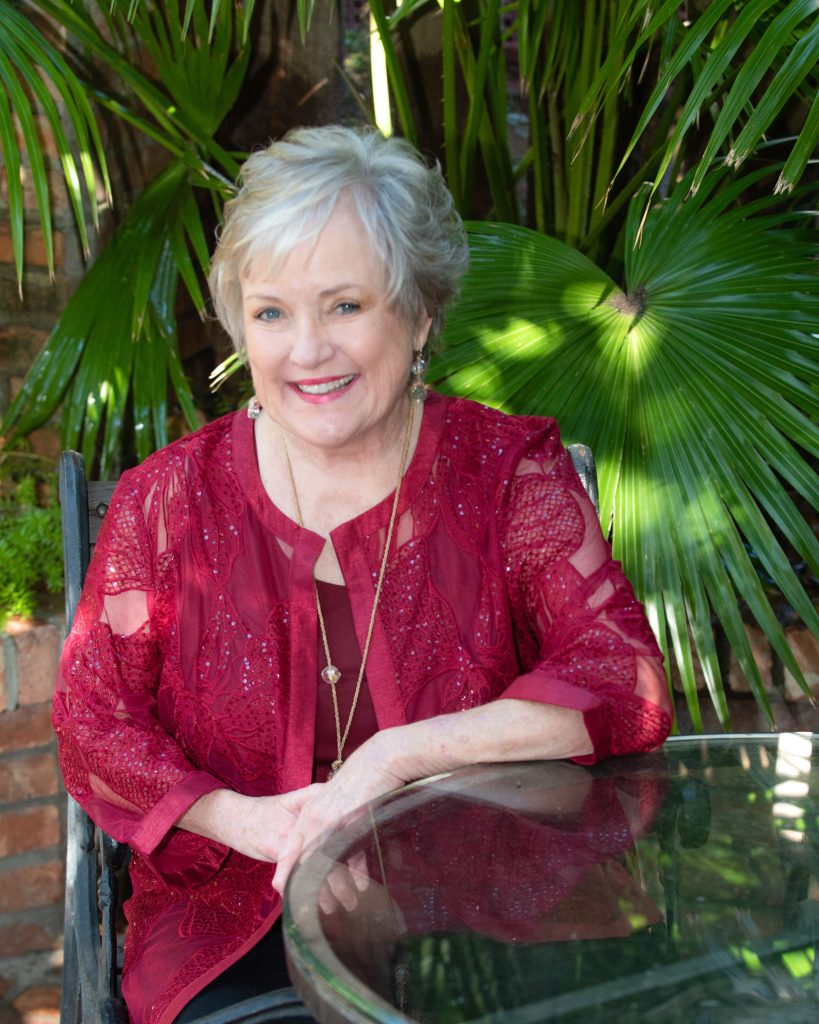 In October of 2004, Pensacola was hit by a Cat 3 hurricane that left $26 billion of property damage in its wake. Many people lost homes, businesses and had their lives turned upside down. Kolleen Chesley was a financial advisor and had HEAVILY relied on face-to-face networking to find her clients. Kolleen, along with two other business women, met for lunch to help motivate each other after Hurricane Ivan and were amazed at how easy it was to share business guidance with each other in a safe and supportive environment. There was something different about the way women networked and shared information with other women. Out of that lunch in 2004, a non-profit was born.
Kolleen currently serves full-time as the Founding Director of what was originally called Women's Business Lunch and is now known as Powerful Women of the Gulf Coast. Our vision is to be the premier organization for women's business development and growth. We create an arena for ALL women to come together, celebrate successes, provide actionable training and tools, and encourage collaboration and charitable giving. Through PWGC, our women empower themselves and others towards business success and individual prosperity therefore changing our community. 
Our mission is to promote, advance and improve women in business and we accomplish this in multiple ways: 
– Monthly networking meetings. As a pivot from COVID, we now have monthly virtual networking meetings on Zoom on the first Friday of each month. This is a structured meeting with updates from our Founding Director, interactive exercises during the meeting, a member-sponsor presentation, an opportunity to hear about the businesses of all attendees, small group breakouts, and a whole lot of fun. We frequently hear from attendees that these meetings are chock full of value and a great way to build new relationships to help support their businesses. We are working on a plan to add in-person meetings to our schedule later in 2022. These are open to women and men, members and non-members and are free to attend. Follow us on Facebook for the next meeting date and link.
– Monthly in-person social gatherings. As conditions continue to improve, we are excited to have added a monthly in-person networking gathering to our calendar. These are a casual happy-hour style event with open networking, a monthly theme, and casual exercises to help connect our attendees. Follow us on Facebook for our next social gathering date and location. These are open to women and men, members and non-members and are free to attend with drink and food options available for purchase.
– Pursue Your Passion conference. Our 2022 conference will be a full day event on April 28th. With safety and flexibility at the forefront, this will be a virtual conference with an in-person element. We will feature a national keynote speaker in the morning and feature several speakers in the afternoon. We believe providing content is important, however, we also want to provide you the tools to incorporate that knowledge into your business so we will also have a print publication that complements the conference for tangible take-aways as well as networking engagement so you can deepen your relationships with other attendees. The conference is open to women and men, members and non-members and there is a ticket charge to attend.
– Powerful Women of the Gulf Coast print publication. We are revamping what was our PWGC Magazine to a new format in 2022 and will release our publication to complement our conference in 2022. This free edition will feature interviews of successful leaders who share their honest thoughts on leadership, success, obstacles, and inspiration as it relates to women in business. We also include sponsored content articles on leadership, networking, and skill development, as well as member-spotlights of some of our PWGC members.
– Spark Your Power small group coaching program. We realize providing educational material is important, however, we believe that sometimes more tools are needed to help incorporate that material into lives and businesses. In 2022, we created a strategic partnership with a national executive coach to bring a small group coaching program to the members of PWGC. We will have more information and will start our inaugural group around our conference this year. This program is only open to members, there is an application process and a separate fee to participate.
– Mastermind Group meetings. Another benefit from COVID, is our twice-monthly mastermind group meetings. This is a micro-small (less than 10 people) group of business leaders that meet virtually to share thoughts, ideas, feedback, and support. When you are in a small business or solo-business, it can be vital to be able to bounce ideas off others or share discussions about struggles and solutions. This program is only open to members and there is a separate fee to participate.
– Membership in Powerful Women of the Gulf Coast is also available. We currently offer 2 options for membership – Traditional Member and Premier Member. Traditional members receive the basic benefits and Premier members receive those same benefits plus more.
POWERFUL WOMEN OF THE GULF COAST PRESENTS
Welcome to Women in Leadership, the podcast by Powerful Women of the Gulf Coast! Our home is now right here on our website, and you can expect new episodes on the 1st and 3rd Monday of every month.
Our vision is to be the premier women's organization for business development and growth and one of our cornerstones for our vision is EDUCATION. We feel education is important at all stages of a business career and we always want to provide resources for our members and followers to further their education. For a last month fundraising push, we tied education into generating some funds for the organization with our newest offer to further your education – QUINT PLUS ONE! For a $30 donation, you get a copy of Quint Studer's new book The Busy Leader's Handbook book PLUS ONE book from our book flier. It's like 2 books for the price of one! And we hope you are looking for some last minute gifts or some reading material for over the holidays to sharpen your saw before the new year.
Quint's book is full of great tips and tangible information that can be put immediately into action. The chapters are short and easy to read and full of valuable and practical how-to's.
If you'd like your own copy of Quint's book PLUS ONE of the other books we have on hand, please message us at kolleen@powerfulwomengulfcoast.com with the book you want. The attached flier shows all of the books we have available and we only have one of each so once they are gone, they are gone.

Thank you for helping us with this last month push to end our year strong!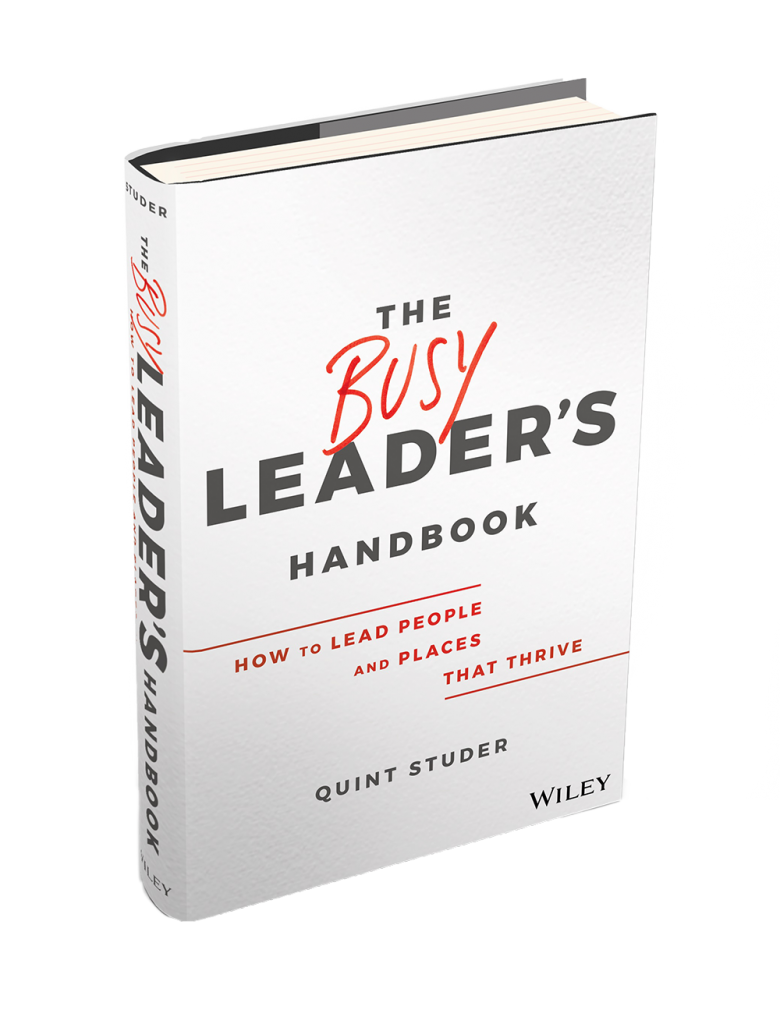 If you want to surround yourself with an amazing sisterhood of like minded, strong, entrepreneurial, fun and Powerful Women...Then this group is for you! #strongisbeautiful
It is a great networking group. Especially the Power Up Classes...
There is no other group like this I'm aware of in our area. The warmth and understanding, camraderie and networking is truly empowering! I miss you ladies since going back to work full time in Navarre and hate I can't make meetings!
This is one of the best meetings I attend. Nothing better than powerful women learning from other powerful women! Thank you for what you ladies do!!!!
Amazingly inspirational! #OWN!!! Thank you to all the women responsible for putting such an important event together!
This is a great place to meet other business women and network. I really appreciate the educational opportunities that this group provides!
Super group! One of the best networking groups I've visited. Well-organized with delicious lunch too! So glad I visited!